Special Fiction Edition
David Ohle & Tasha Haas
+open mic
5pm Sunday May 20th
This month's reading kicks off a summer of readings featuring Lawrence writers. Come out and support two talented local fiction writers with national reputations! And bring some of your own poetry to share in the open mic session that precedes the featured writers.
David Ohle's novel, Motorman, was published by Alfred A. Knopf in 1972 and re-released by 3rd Bed Press in 2004 with an Introduction by Ben Marcus. Its sequel, The Age of Sinatra, was published by Soft Skull in 2004, followed in 2008 by The Pisstown Chaos. In 2009, two novellas, Boons and The Camp were published by Calamari Press under one cover. He has edited two non-fiction books, Cows are Freaky When They Look at You: An Oral History of the Kaw Valley Hemp Pickers (Watermark Press, 1991) and Cursed From Birth: the Short, Unhappy Life of William S. Burroughs, Jr. (Soft Skull, 2006). His short fiction has appeared in Harper's, Esquire, the Paris Review, TriQuarterly, the Missouri Review, the Pushcart Prize and elsewhere. He has taught fiction writing at the University of Texas in Austin, the University of Missouri in Columbia and currently both fiction and screenwriting at the University of Kansas in Lawrence.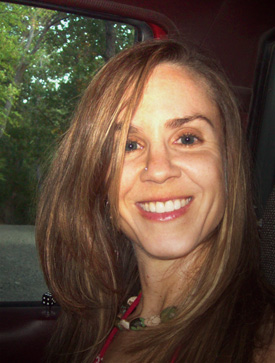 Tasha Haas writes fiction and teaches English, creative writing, and children's literature at Kansas City Kansas Community College. She previously taught fiction writing at the University of Kansas for eight years. In addition to her new book, Certain Dawn, Inevitable Dawn, Tasha's writing has been published in several literary magazines including Conjunctions, Coal City Review, Flint Hills Review, South Dakota Review, Stickman Review, and elsewhere. She earned her M.F.A. in Fiction Writing from Bowling Green State University in 1998. She received degrees in English and French from Fort Hays State University and the University of Nice in France. Tasha was the winner of the Langston Hughes Award for Fiction in 2004, and has earned competitive writing and teaching residencies in Costa Rica, California, and Lithuania.
Tasha grew up on a ranch of several thousand acres on the prairie flatlands of southwestern Kansas, the land and culture of which has been a strong influence in her writing. Her extensive travels in Europe, Eastern Europe, Russia, and Latin America have also given her many stories. She plays guitar and writes songs and has recorded two records of her original music. She is also an artist and yoga instructor. http://tashahaas.com/